LECTURES:
Due to COVID-19 our Lecture Series
will remain virtual until further notice — see details below.
FIELD TRIP:
Saturday, January 22,
Santee NWR
Santee NWR Field Trip — Sat. Jan. 22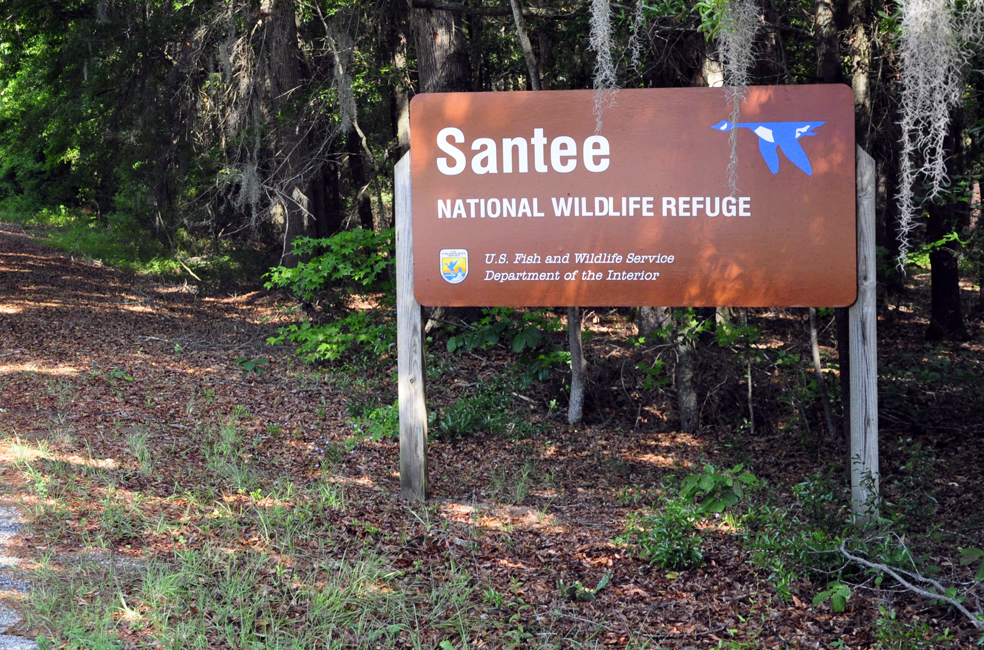 On Saturday, January 22 Andy Harrison will lead us on a winter birding trip to the Santee National Wildlife Refuge. Please check the calendar for complete details.

This trip will be limited to 20 participants, and we will be taking precautions against COVID-19. If you would like to attend, please register with Andy prior to January 22 or 843 327-3546.
Stream Our Lectures!
Check-in here for details about online lectures from The Charleston Natural History & Audubon Society. See below for the upcoming topic and instruction to log-in from your computer. Virtual chats start at 6 p.m. — with the lecture at 6:30.

Jan. 12th — Bird-friendly Windows and Buildings

Join CNHS president Jennifer Tyrrell Wednesday, January 12th at 6:30 pm, to learn about one of the biggest threats to birds: window and building collisions. Keeping birds safe starts at home and your community. Learn the many reasons why these collisions happen, and a variety of different solutions.




We'll gather at 6:00 p.m. (virtually, via Zoom, available for free at https://zoom.us or via Facebook Live) to socialize a bit before the meeting starts at 6:30 p.m. We'll send login instructions to recipients of our email list. The meeting will start at 6:30 after some announcements, and Jennifer's talk will get started at 6:40-6:45. To join the meeting, click here: JOIN and, if prompted, enter password: window.

We look forward to seeing you all!
Welcome to the Charleston, SC Audubon
We are the Charleston Natural History Society (CNHS) – and Charleston's Audubon society – a South Carolina chapter of the National Audubon Society since 1970. Founded as the Charleston Natural History Society in 1905, we serve Berkeley, Charleston and Dorchester counties. We are a nonprofit environmental organization that actively promotes awareness, appreciation and conservation of the natural environment through educational programs, field trips, conservation projects, sponsored research and social activities.
Support Our Audubon – Donate With PayPal!
Note that your online transactions are protected: PayPal is among the most-trusted online pay services, and our chapter is PayPal Verified for yout assurance. For management purposes our PayPal account is managed through our chsaudubon gmail account.

National dues, our birdseed sale and Spring birdathon help our chapter operate, but we need your help to do more. Longleaf pine restoration at the McAlhany preserve, public outreach and support for conservation and environmental research and education are all valuable, and costly — and we encourage you to donate generously. Choose to give any amount you choose, donate securely through PayPal (no Paypal account required!) and rest assured that 100% of donations will be used to support the Charleston Audubon and Natural History Society Mission.
SIGN-UP NOW – Chapter News by eMail
As we take steps to reduce mailing costs and use less paper we're developing an email newsletter to keep members informed about lectures, fieldtrips, news and notes of interest. We will be greatly reducing the number of print newsletters we produce each year. Lowcountry birding and natural history notes and chapter news will be available through the web site, by email, and PDFs of the Lesser Squawk available online.

SIGN UP NOW!
To receive emails, please sign up now!  Your information will remain private (i.e. all membership and contact information remains private and will never be sold or shared) and you unmaysubscribe at any time.
Chapter Bits + Briefs
Local membership is available by joining the National Audubon Society. Please visit our membership page online, or download a copy of our local newsletter, The Lesser Squawk, which always includes a membership application that you can cut-out and mail.

Don't miss our calendar page for information about our lecture series, fieldtrips and other Lowcountry events.

For over a year now we've been using a new chapter logo on our newsletters, signage and Facebook page. Designed for flexibility, we hope that this graphic can serve to identify our group for a long time to come. Different species of birds will be used in various contexts, and we hope to make the logo available to members – on t-shirts, decals, and possibly some other merchandise.

Click on the images below to see enlarged versions:
If you'd like to provide feedback – or if you'd particularly like to see the logo on a baseball cap, notecard or other item, please send us a note and let us know: .